Dueling Shop of Horrors
A plush table-top two player game, powered by the Arduino. Features competing light-hungry plants that players must feed with hand-held flashlights. As players "water" their plant with light through photo a resistor embedded in the mouth they are also simultaneously under attacks as opponents can stealthily zap their plant's power with a concealed button below the gingam tablecloth. Scores are kept with the flashes of a gruesome LED illuminated blood splatter between the plants, harkening back to the Roger Corman B-movie classic "Little Shop of Horrors" and its 1980s remake. Health levels for each player can be observed in the 3 leaves on each plant which are internally lit with LEDs to indicate strength.
Design collaboration with Jason Shapiro. Fabrication, soldering by Sarah Schoemann, Programming and schematic by Jason Shapiro.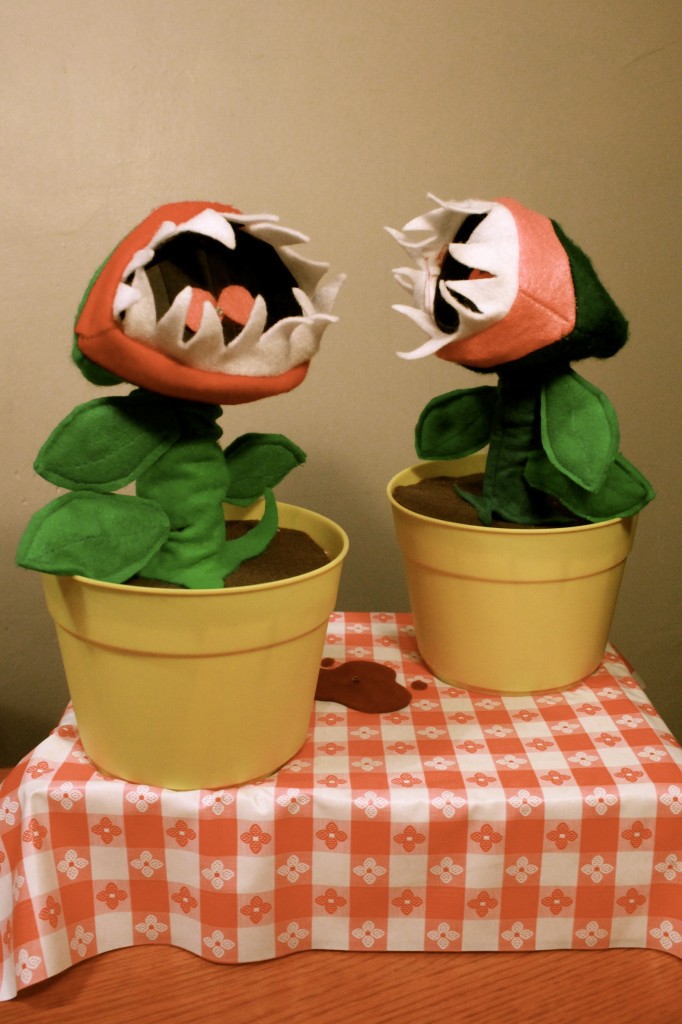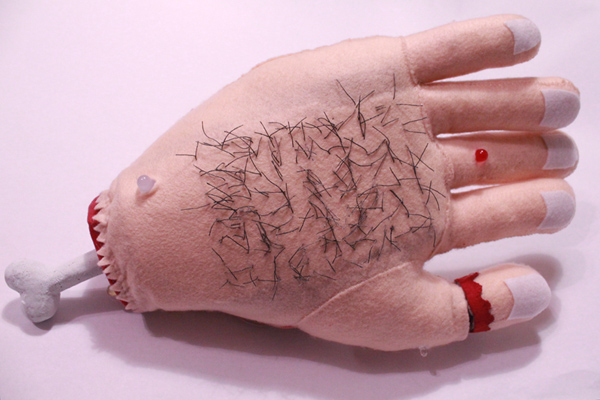 Severed Hand Bop-It
"Twist" the exposed wrist bone…"Pull" the partially detached thumb…
A morbid arduino powered plush toy modelled after the popular children's toy, "Severed Hand Bop-It" offers players a tactile take on the classic 'simon'-style game. Featuring five hand built soft switches made from conductive textiles and complete with sound and LED feedback for rich interactive gameplay, "SeveredHand Bop-it" provides hours of grisly fun. Made in collaboration with Jason Schapiro.